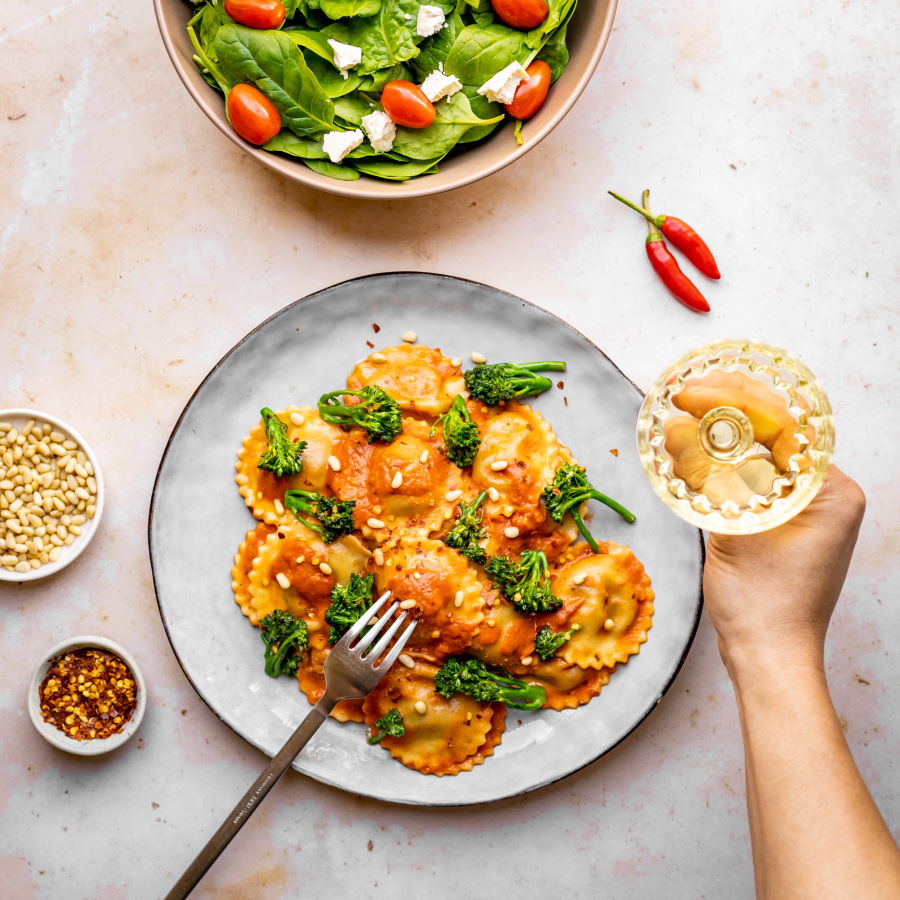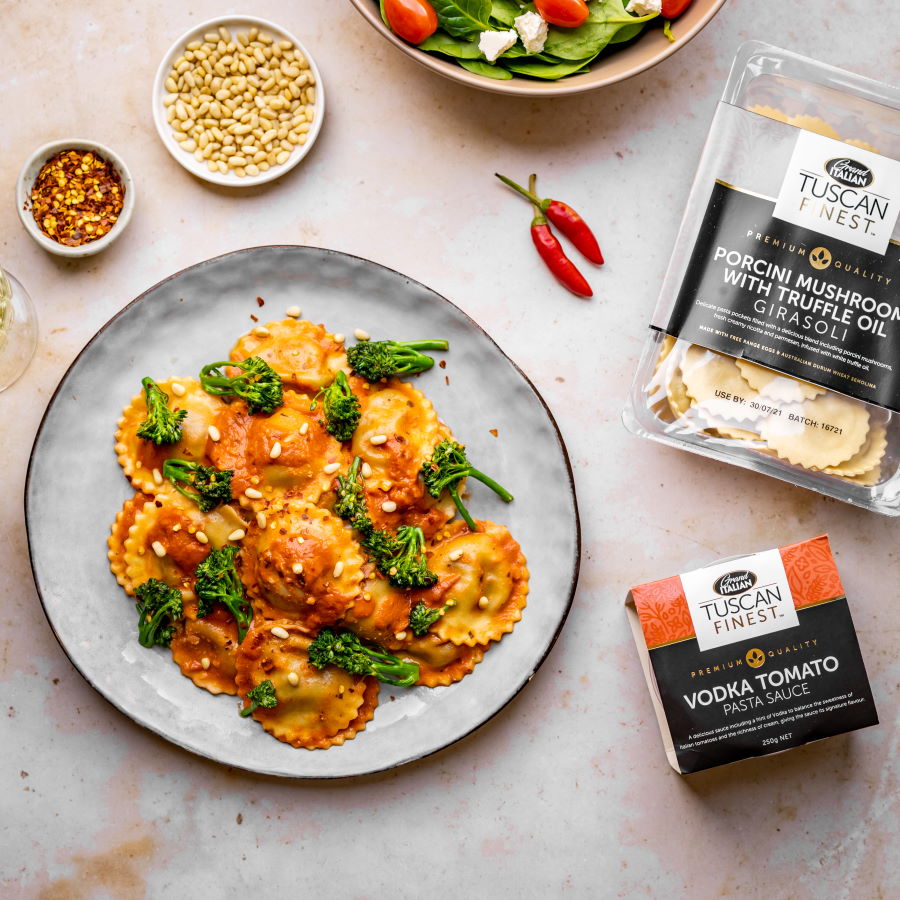 Porcini Mushroom with Truffle Oil Girasoli & Vodka Tomato Sauce, With Chilli, Pine Nuts, and Charred Broccolini
Serves
2
Preparation
10 Minutes
Cooking Time
20 minutes
Ingredients
– 350g
Grand Italian Tuscan Finest Porcini Mushroom with Truffle Oil Girasoli
– 250g
Grand Italian Tuscan Finest Vodka Tomato Pasta Sauce
– Chilli flakes to taste
– 50g pine nuts
– 1 bunch broccolini
– 2 tbsp olive oil
– 4 tbsp water
– Salt and pepper to taste
Method
– Cook pasta according to package directions.
– Drain pasta and return to the pot.
– Heat 1 tbsp olive oil in a large skillet. Add broccolini to the skillet and cook for approximately 2-3 minutes.
– Pour in water (it will steam and may splatter), reduce heat, cover and steam the greens for another 2 minutes.
– Uncover skillet and increase heat to high. Add 1 tbsp olive oil and season with salt. Toss and cook until the broccolini are charred to your liking.
– Remove broccolini from skillet, chop roughly into smaller portions, and set aside.
– In the same skillet, add Vodka Tomato Sauce, gently heat until sauce starts to simmer.
– Add cooked pasta and gently toss with the sauce until everything is heated through. Season with chilli flakes, salt and pepper.
– Serve immediately, and garnish with pine nuts and charred broccolini.
Download this recipe