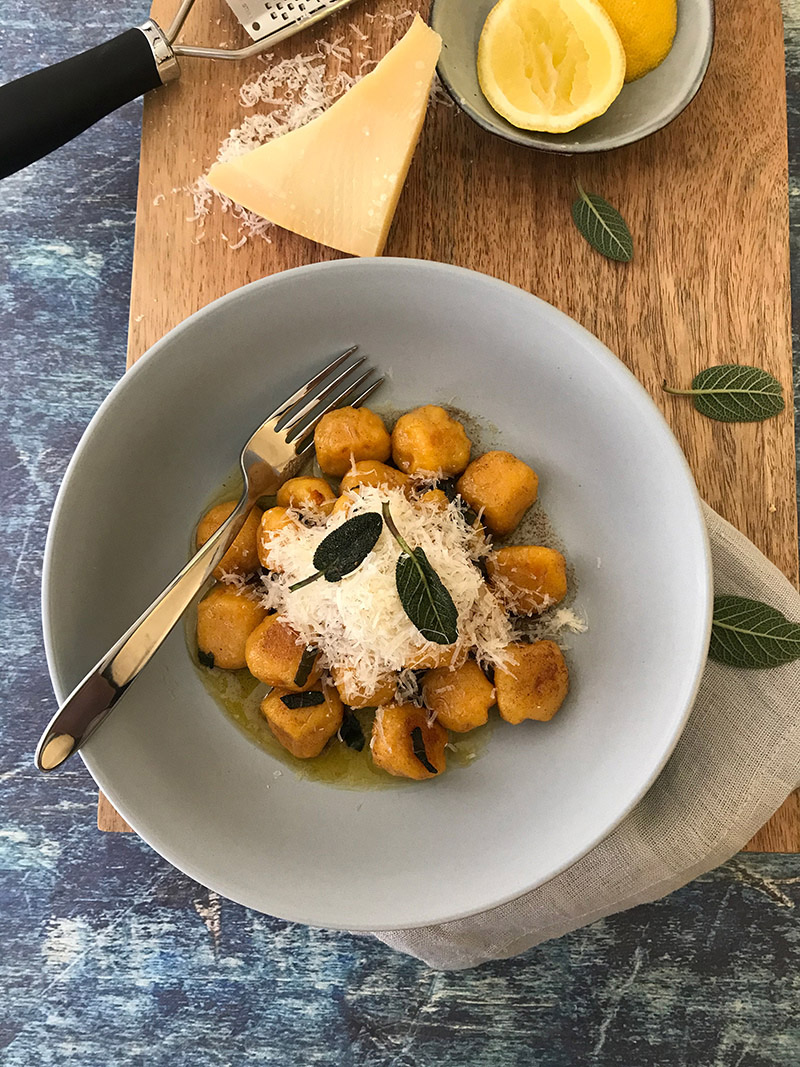 Pumpkin Gnocchi with Burnt Butter and Sage
Serves
4
Preparation
10 Minutes
Cooking Time
10 Minutes
Ingredients
– 125g butter
– 12 large sage leaves, roughly shredded
– Juice of half a lemon
– Salt and freshly ground black pepper, to taste
– 1 x 500g Grand Italian Pumpkin Gnocchi
– Grated Parmesan cheese, for serving
– Extra sage leaves for garnish, lightly fried until crisp
Method
– Heat the butter in a medium sized non stick frypan until melted, then add the sage. Cook the butter over a low to medium heat for 2-3 minutes stirring continuously, until the butter foams and then begins to colour to a light nutty brown. (Remove from the heat if necessary, until the gnocchi is drained to avoid burning.)
– Meanwhile, boil the gnocchi as per pack directions, then drain well. Toss the gnocchi through burnt butter and allow to cook for a further 2-3 minutes, until the butter is a deep nut brown and gnocchi is lightly browned. Stir though the lemon juice and season to taste.
– Spoon the gnocchi into serving bowls, top with grated Parmesan and garnish with sage leaves.
– Serve immediately.