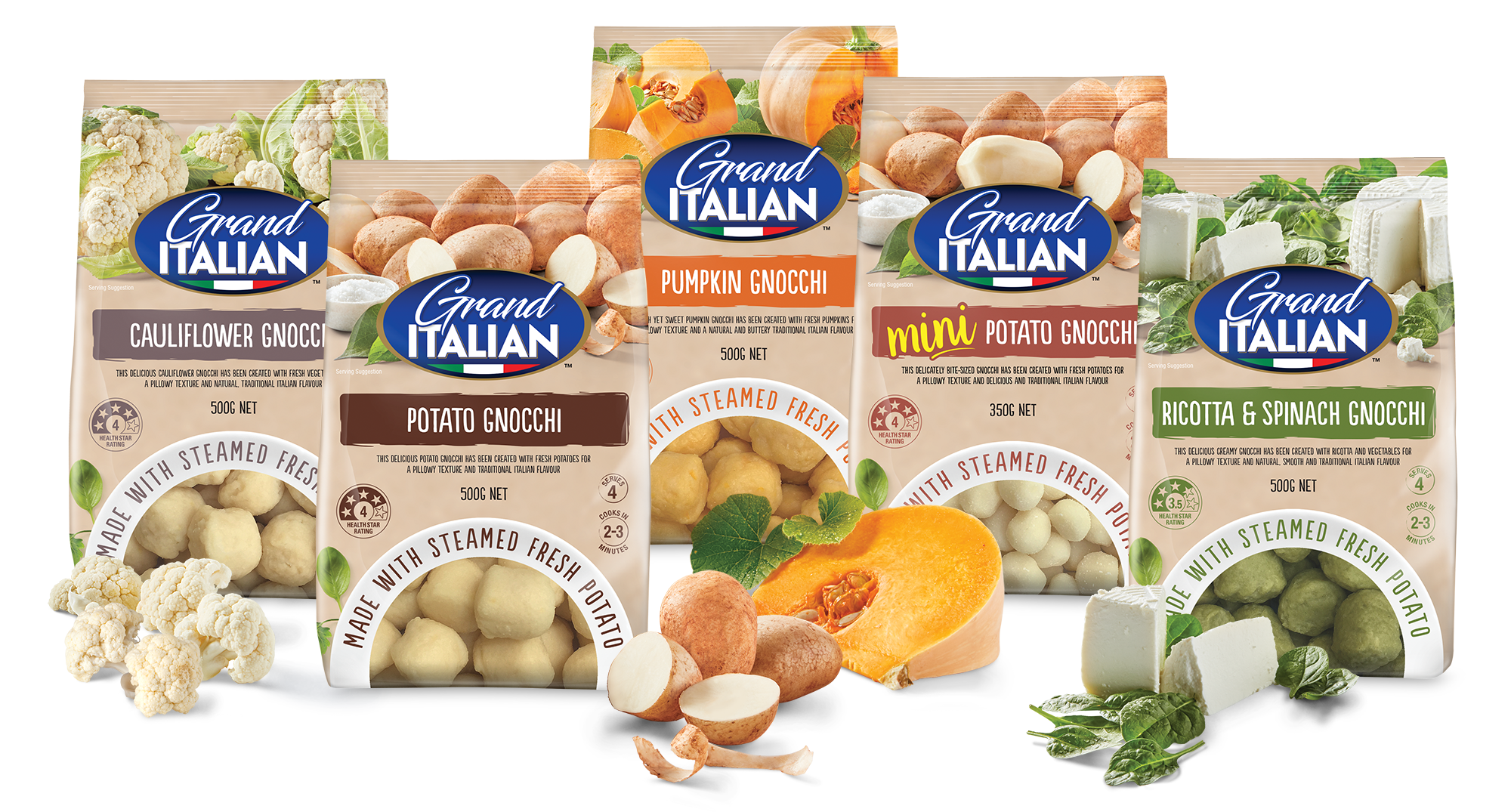 Our Grand Italian range of gnocchi and mini gnocchi
are specially made with steamed fresh potato to create fluffy pillows of delicious goodness!
At Grand Italian we are proud and passionate about authenticity and have been making pasta for Australians for over 30 years.
Grand Italian's delicious range of fresh pasta, gnocchi and sauces, are carefully crafted by following the most traditional recipes. Our products are as enjoyable as those which are home-made in the Grandest Italian tradition!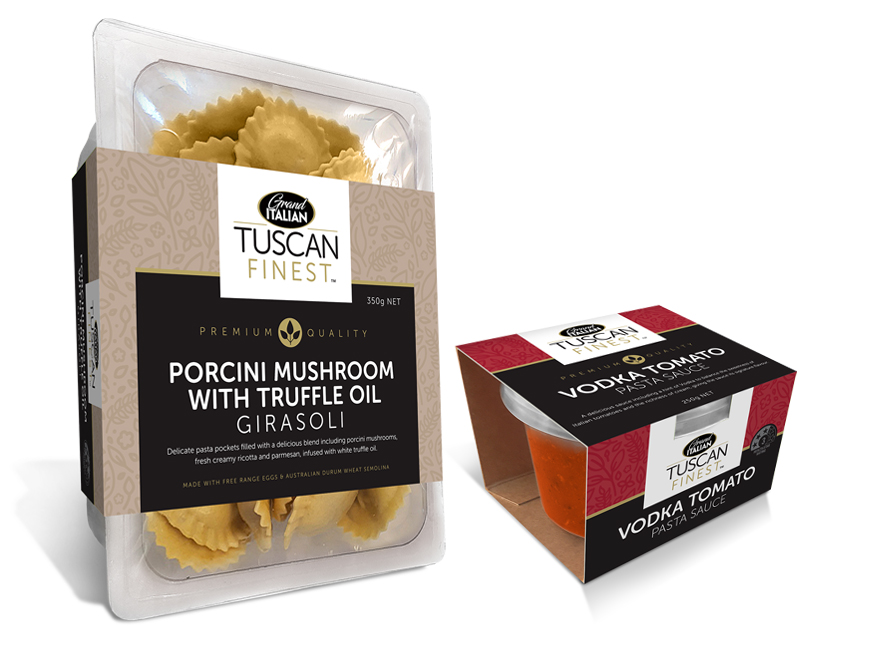 Tuscany is renowned all over the world for its beautiful landscape and delicious traditional foods made from the freshest of ingredients.
Grand Italian now brings you its premium Tuscan Finest range of delicious pasta and sauce inspired by the best of Tuscany.