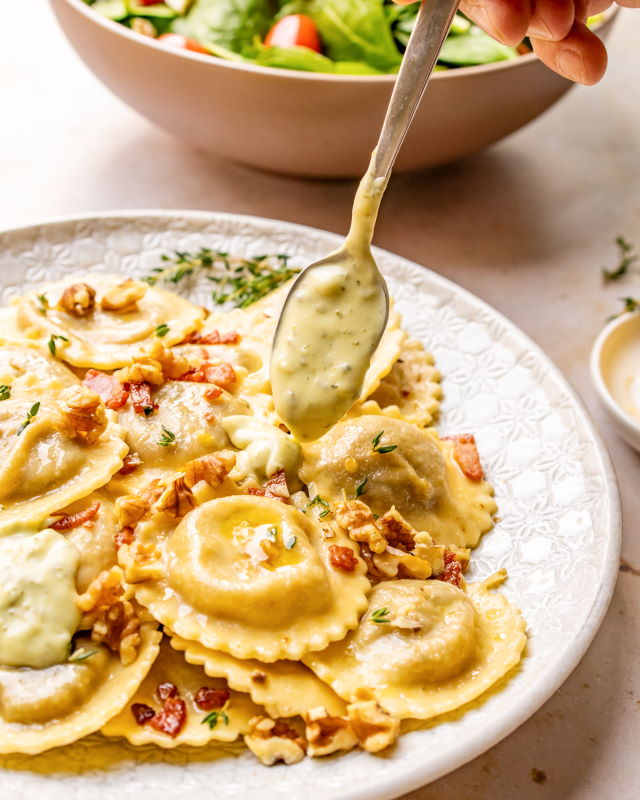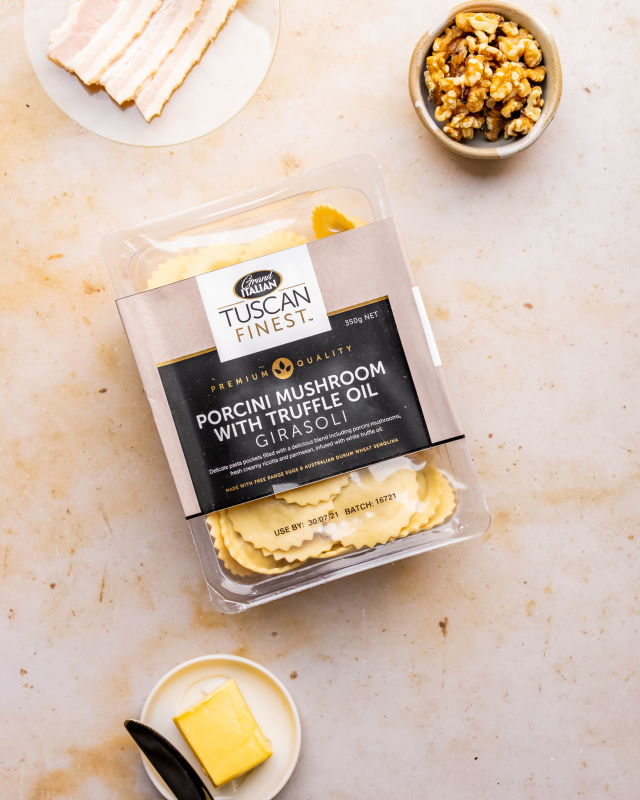 Porcini Mushroom and Truffle Girasoli With Butter, Walnuts, and Thyme
Serves
2
Preparation
10 Minutes
Cooking Time
12 minutes
Ingredients
– 350g
Grand Italian Tuscan Finest Porcini Mushroom with Truffle Oil Girasoli
– 1 tbsp olive oil
– 100g butter
– 60g chopped walnuts
– 3 sprigs thyme
– Salt and pepper to taste
Method
– Cook pasta according to the package directions. Drain and set aside.
– Place a skillet on medium heat, add olive oil and butter, heat until butter has melted.
– Add the chopped walnuts and thyme leaves to the butter mixture and cook until browned.
– Add cooked pasta to skillet and stir gently until ingredients are heated through. Season as required.
– Serve immediately and top with shaved parmesan if desired.
Download this recipe