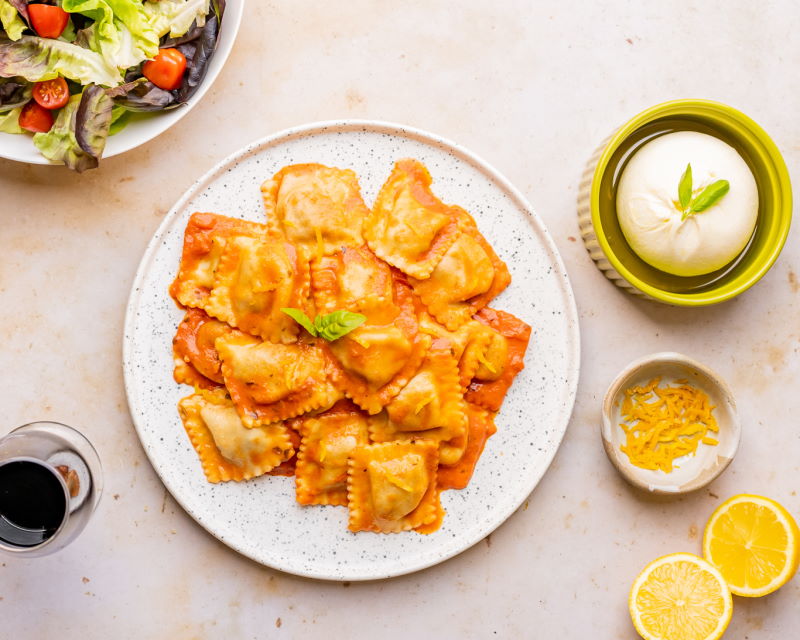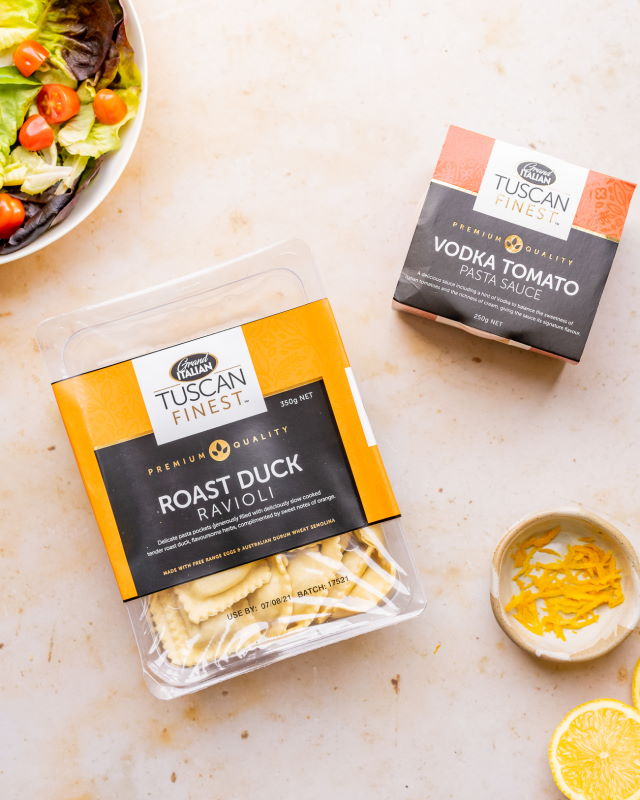 Roast Duck Ravioli & Vodka Tomato Sauce with Burrata, and Lemon
Serves
2
Preparation
10 Minutes
Cooking Time
12 minutes
Ingredients
– 350g
Grand Italian Tuscan Finest Roast Duck Ravioli
– 250g
Grand Italian Tuscan Finest Vodka Tomato Pasta Sauce
– Zest of half a lemon
– 1 ball of burrata cheese (or fresh mozzarella)
Method
– Cook the ravioli according to the package directions.
– Meanwhile, in a large skillet add the Vodka Tomato Pasta Sauce, gently heat until sauce starts to simmer.
– Add cooked pasta, lemon zest, and tear up the burrata into bite size pieces over the top, reserving some pieces for garnishing.
– Gently toss until everything is heated through. Season with salt and pepper.
– Serve immediately, and garnish with remaining burrata pieces.
Download this recipe