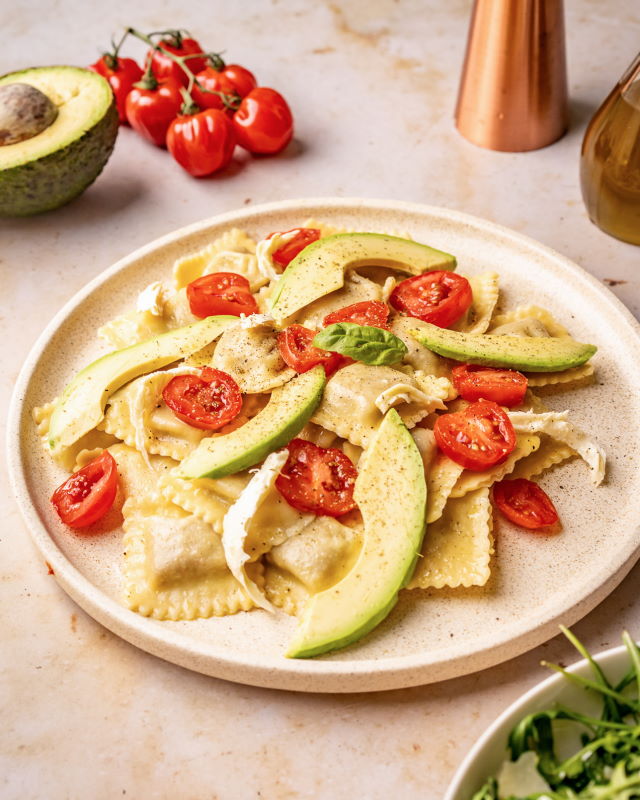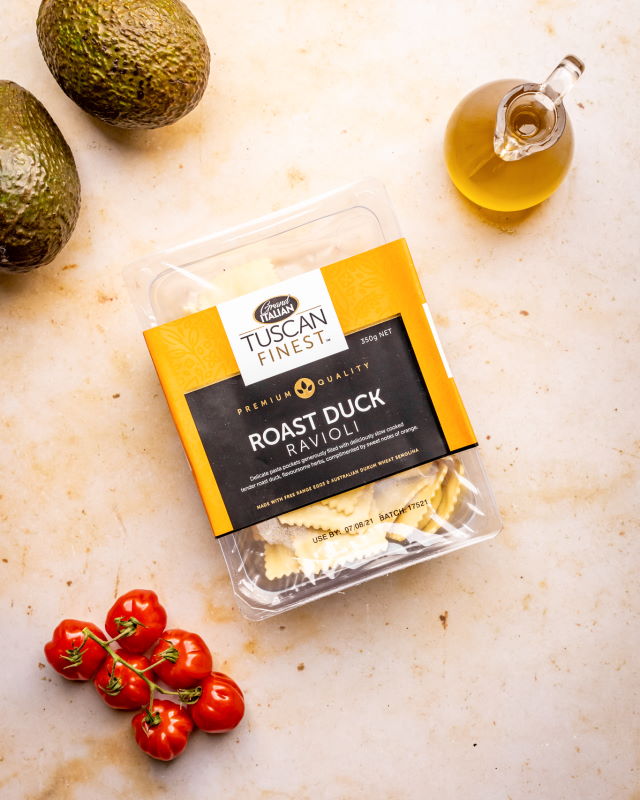 Roast Duck Ravioli With Avocado, Tomato, and Burrata
Serves
2
Preparation
10 Minutes
Cooking Time
12 minutes
Ingredients
– 350g
Grand Italian Tuscan Finest Roast Duck Ravioli
– 1 avocado sliced
– 10 cherry tomatoes sliced
– 1 ball of burrata cheese (or fresh mozzarella)
Method
– Cook the ravioli according to the package directions.
– Place cooked pasta in a large skillet, add half of the avocado and all the tomatoes. Tear up the burrata into bite size pieces over the top, reserving some pieces for garnishing.
– Gently toss to combine and heat until ingredients are warmed through.
– Serve immediately, and garnish with the remaining avocado slices and burrata pieces.
Download this recipe