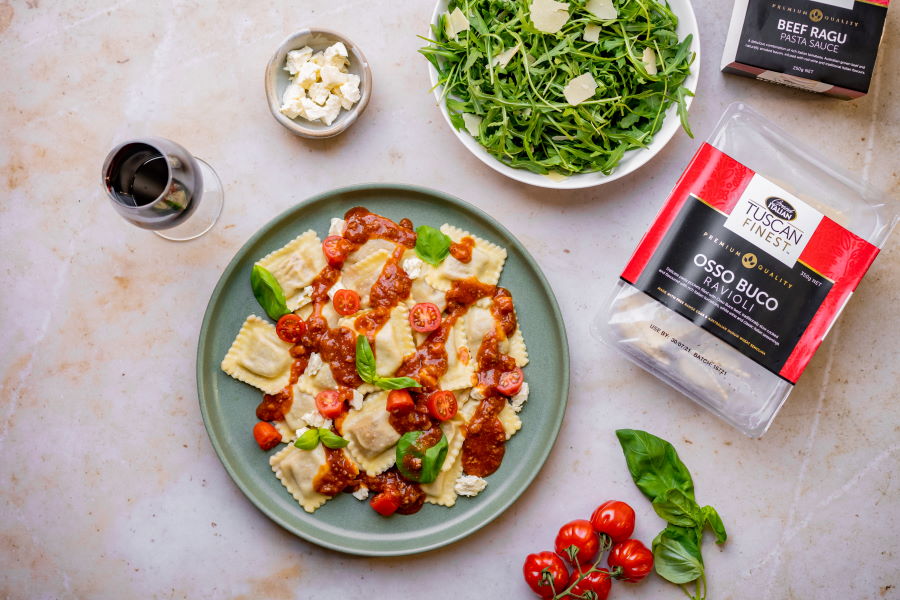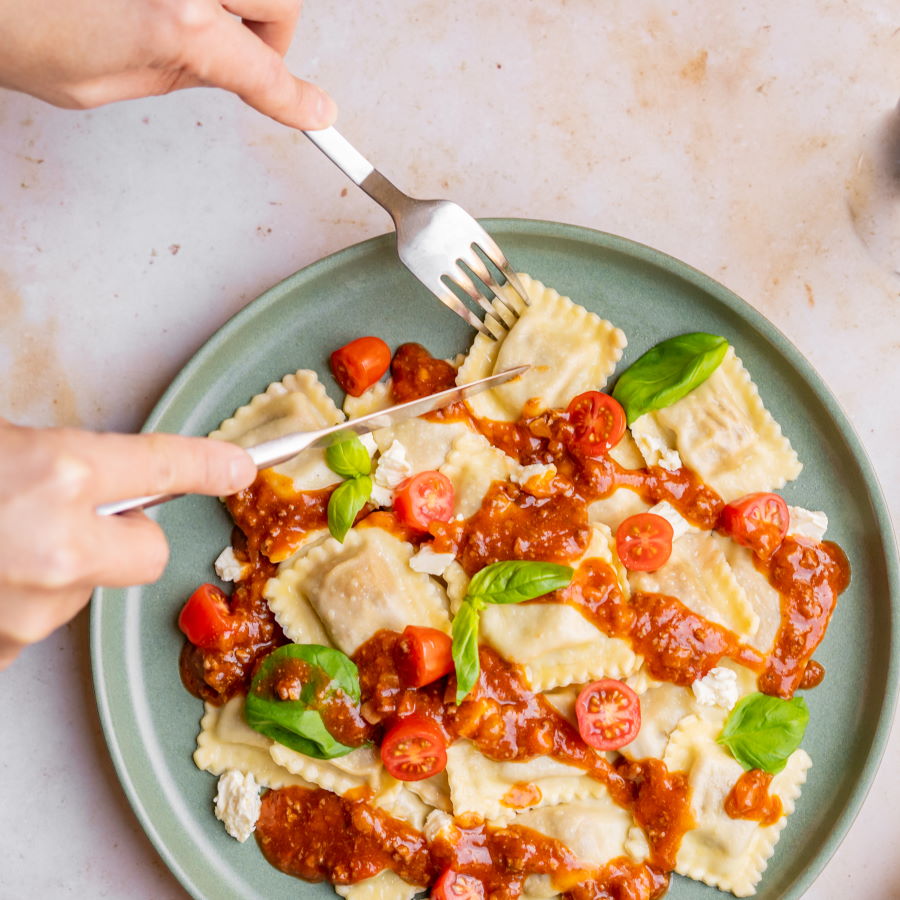 Osso Buco Ravioli and Beef Ragu sauce, with feta, cherry tomatoes and fresh basil
Serves
2
Preparation
10 Minutes
Cooking Time
20 minutes
Ingredients
– 350g
Grand Italian Tuscan Finest Osso Buco Ravioli
– 250g
Grand Italian Tuscan Finest Beef Ragu Pasta Sauce
– 100g crumbled fetta
– 10 cherry tomatoes
– 1 bunch fresh green basil
– 1 tbsp olive oil
Method
– Cook the ravioli according to the package directions.
– Drain the ravioli and return them to the pot.
– Meanwhile, in a large skillet, add olive oil and beef ragu pasta sauce and gently heat until sauce starts to simmer.
– Add cooked ravioli into the skillet and gently toss with the sauce.
– Serve immediately, and garnish with crumbled fetta, fresh green basil and sliced cherry tomatoes.
Download this recipe