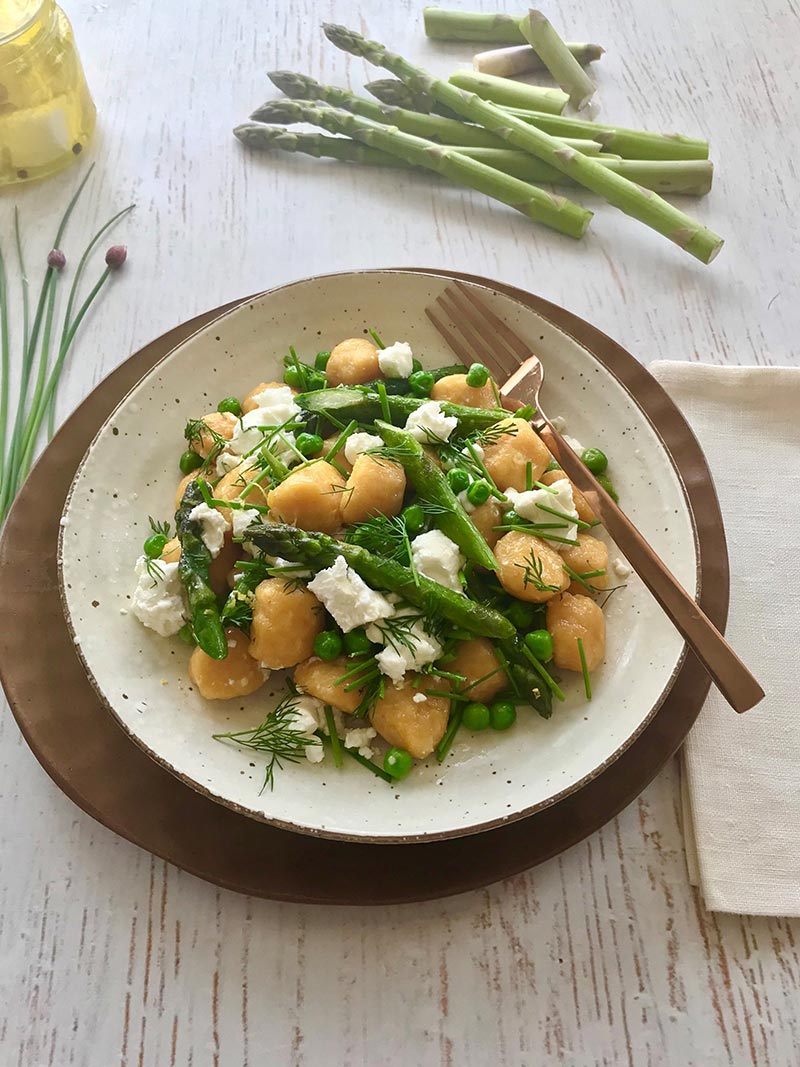 Pumpkin Gnocchi with Asparagus, Peas and Goats Cheese
Serves
4
Preparation
25 Minutes
Cooking Time
12 Minutes
Ingredients
– 1 x 500g
Grand Italian Pumpkin Gnocchi
– 320g jar marinated goats feta cheese, drain the cheese and reserve the oil
– 3 bunches asparagus, trimmed and cut into 5cm pieces
– 1 cup frozen baby peas, rinsed then covered with boiling water
– 2-3 cloves garlic, crushed
– Finely grated rind of 1 lemon
– 10g bunch chives cut into 1.5cm pieces
– 2 tablespoons roughly chopped dill
– Salt and freshly ground black pepper, to taste
– Extra chives, for garnish
– Extra dill, for garnish
Method
– Heat 3 tablespoons of the reserved oil in a large non-stick frypan, add the asparagus and sauté for 2-3 minutes. Drain the peas then add to the pan with the garlic and sauté a further 2-3 minutes.
– Meanwhile boil the gnocchi as per the packet instructions then drain well.
– Add the gnocchi to the pan with the lemon rind and herbs and allow to heat through thoroughly, season to taste. Gently toss through the crumbled cheese and spoon into serving bowls. Garnish with extra chives and dill and serve immediately.